Creative products still need creative packaging to stand out in a short period of time and be known and purchased by more consumers. However, more than 90% of the products are homogenized products, or less than 10% different from other brands products. In a highly competitive market, hundreds or even thousands of brands compete in the same product, and it is very difficult for most brands to be recognized and impressed by most consumers. Although TV commercials, car body advertisements, or outdoor advertisements can be well known for a short time, the budget and cost required are expensive. And why don't we spend more energy on creative packaging design? The final sale of our products requires the use of packaging, directly contacted by consumers, and creative packaging is very easy to get consumer attention, and even share their photos to Google+, Facebook and other social platforms to accelerate the promotion.
1 Types and applications of creative product packaging
There are many forms of creative product packaging, which are mainly divided into packaging structure creativity and packaging design content creativity, and the trend is to break through in simple packaging. Simple and creative packaging, often combined with products, consumers can fully see the product style. As shown in the earphone package, the pp card is used as a fixing, and the earplug is wound into a musical symbol. Everyone sees this package is impressive and willing to buy it. The use of content as a simple packaging design idea means that text is rarely used, and more is the use of the production environment of the product or product as a background. Any industry can use creative product packaging, widely used in food packaging, cosmetic packaging, gift boxes, shirt packaging and so on. In particular, creative packaging is used in cosmetics and food.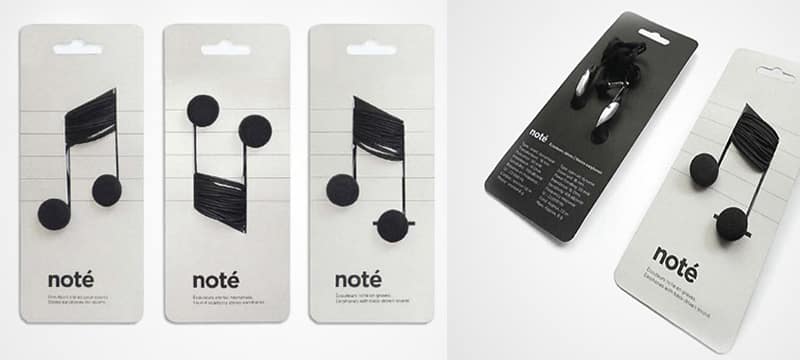 2 There are several types of common creative cosmetic packaging
The competition for cosmetics is very intense, and the competition between cosmetic brands has spread to all corners, and consumers will first pay attention to product packaging when purchasing cosmetics. Creative cosmetic packaging will attract 80% of consumers' attention and share the packaging images to social networks to encourage friends to understand and purchase products. This is great for helping to increase the brand's influence. Common creative cosmetics packaging includes lipstick packaging, eyelash packaging, sunscreen packaging, etc., using creative design content, imitating the style of the product or the raw materials of the product, and attracting consumers' attention with unique packaging content. Creative cosmetic packaging is mostly divided into square packaging and paper tube packaging, in which lipstick, skin care products and essential oils are mostly in the form of paper tube packaging.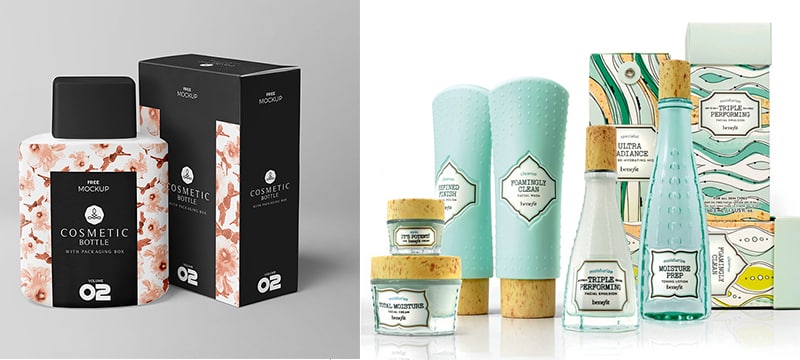 3 Precautions for custom creative cosmetic packaging
Customized product packaging is part of a product plan or even a branding plan. It can even use creative packaging to create a strong brand influence, as is cosmetic packaging. The precautions for custom cosmetic boxes can be divided into two parts, one for the packaging design of internal or external personnel; the other is the control of quality and delivery time after selecting the packaging manufacturer. Packaging design is as simple as possible and needs to be attractive enough. The choice of custom packaging manufacturers is also very important. In order to ensure that the product packaging is produced by itself, it is necessary to confirm the packaging samples before mass production. Confirmation of packaging samples can avoid deviations in chromatic aberration, size, style, etc., or use samples as a reference for improving packaging design. A strong packaging manufacturer can deliver on time, avoiding delays and avoiding the inability to market the product as planned.