Fonmoo packaging, a professional Chinese manufacturer of custom-made paper tube packaging, launches new products every day to meet your needs for various types of round boxes. Paper tube packaging essentially consists of cardboard, kraft paper, or copper paper as the main raw material, and by printing patterns on the surface to achieve the effect of molding different styles of cylinder packaging. The top cover part may use a paper cover, a wood cover or a metal cover, but the cost of the paper cover is 60% of the cost of other types of top cover.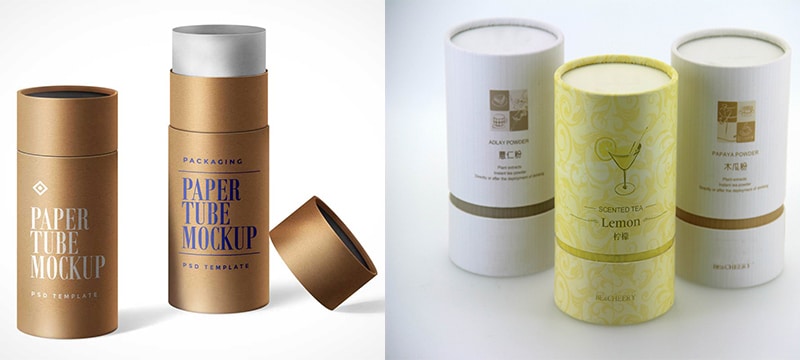 Various materials can also be used inside the paper tube, such as the use of safe aluminum foil paper, which will greatly improve the freshness and safety of foods; or it can be used internally, which is also a good choice. Custom paper cylinder packaging has become an innovative way of packaging a variety of products; and, like square packaging, external labels can be completely customized. Paper cylinder packaging is 60% cheaper than metal, wooden or plastic boxes. It also has many advantages:
1. When it comes to recyclability and environmental protection, paper tube packaging is far superior
2. Because it is made of paper, it is very light weight, easy to carry and transport
3. When used in food packaging, the use of Lining paper as a liner, custom packaging is safe and fresh
4. Good sealing performance, ideal oxygen barrier function, play a huge role in product preservation
5. Completely customize the size and display content, play a good effect of brand publicity
In order to increase the exposure rate of the product, the paper cylinder tube can also be provided with a transparent window on the side of the top cover or the cylinder to display the maximum features of the product directly. It can not only display the characteristics of the product directly, but also prevent the product from being exposed to pollution in the air. The other part is the use of creative print content, so that the product on the shelf is more than a few times the probability of attention.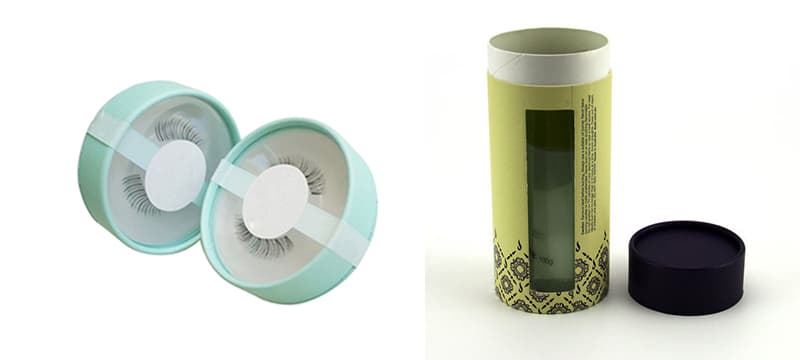 Due to the excellent performance of paper tube packaging, it has been widely used in many fields such as cosmetics packaging, essential oil packaging and food packaging. Whether printed or unprinted cylinder packaging, will be superior to the square package in terms of aesthetics. There are many manufacturers on the web that provide custom round boxes. You can find them by typing "Tube boxes" on Google and other search engines, but you need to carefully identify them to find suppliers who can produce high-quality custom packaging. Judging the quality of paper tube packaging is that there are no creases on the edge of paper tube packaging, and other printing processes are also doing very well, and we can meet your needs.