We often see a variety of specialty papers or 3D imitation papers used in various types of packaging boxes, increasing the high-end or luxury of the packaging. Paper tube packaging is widely used in the packaging of cosmetics, food, essential oils, etc. Can special paper be used to increase the luxury of packaging? Of course, and can increase the classic and original packaging, or add elements of fashion packaging. Common types of special papers are: Embossed printing paper, gold card paper (silver card paper), laser paper, imitation wood grain paper, imitation leather paper and other styles. Each special paper is not simply applied to the packaging. It is necessary to select the appropriate special paper for the paper tube packaging according to the characteristics of the product and brand, and the theme of the packaging design.
Types and applications of embossed printing paper
Embossed printing paper is a very common type, which means that different colors and different patterns are printed on the paper to form special lines, thereby increasing the characteristics of the product. Common types of embossed paper are: rose embossed paper, immortal embossed paper, and star embossed paper; and there are various series of platinum, black gold, blue gold, rose red and so on. Rose embossed paper, mainly used in cosmetic packaging or essential oil packaging, has a significant improvement in the luxury and touch of packaging. Round boxes are packed with different embossed papers as raw materials and need to be based on actual products. The following figures are: rose embossed paper, immortal embossed paper, star embossed paper.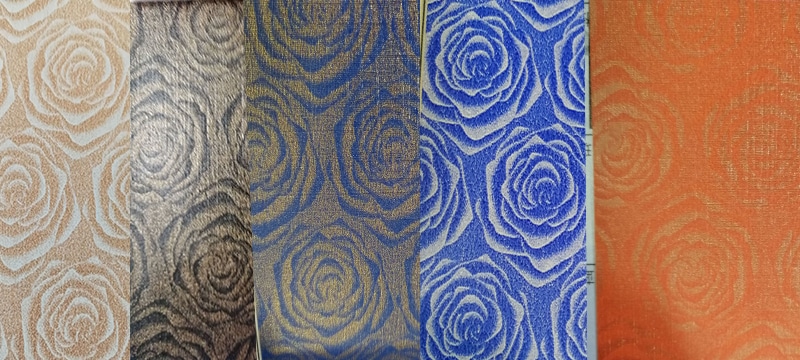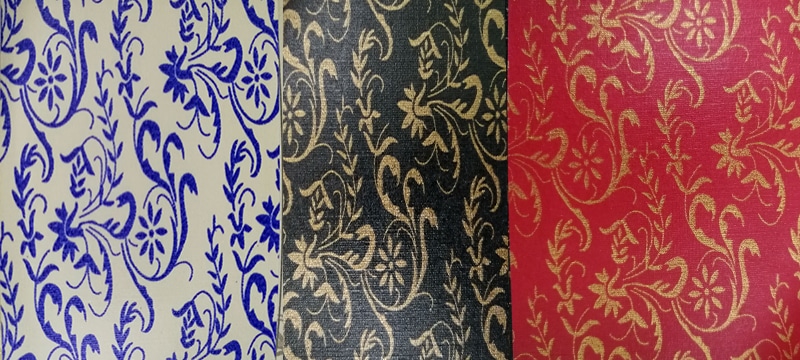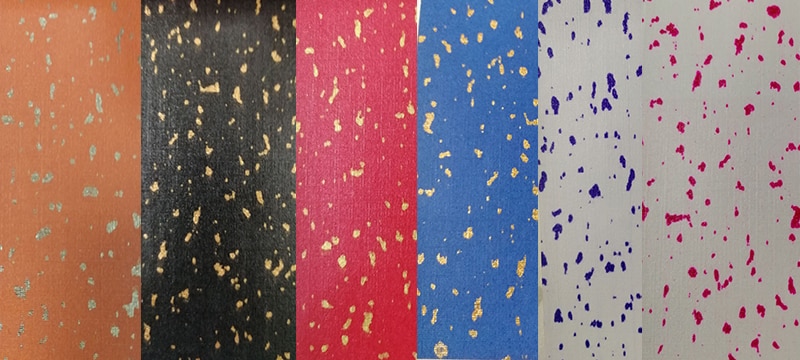 Gold card or silver card paper for paper tube packaging help
Gold or silver cardboard is one of the most common specialty papers and plays an important role in enhancing the luxury of packaging. In particular, when gold or silver paper is used as the adhesive paper, it can be directly attached to the surface of the cylindrical package. More importantly, printing a logo or name directly using a special printing process will make consumers think this is a high-end brand. For the application of gold and silver cardboard in the round boxes, please refer to the following figure: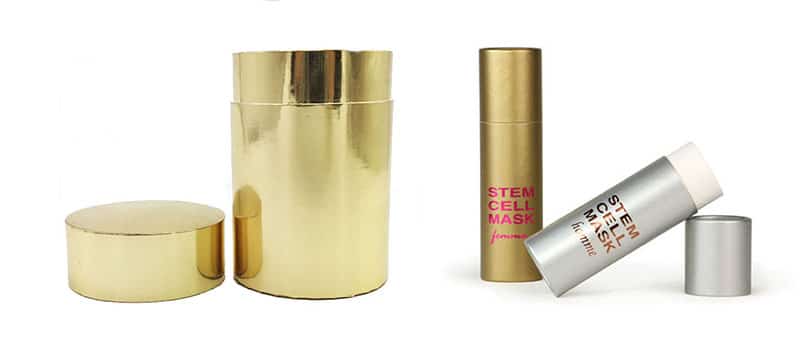 Laser paper increases the fashion elements of packaging
Laser paper is one of the most fashionable packaging decoration materials, and the packaging has different gloss reflections from different angles. The laser paper cannot be directly printed, and the paper is applied effect by sticking it on the surface of the paper tube package. The most common application in gift wrapping or cosmetic packaging, can attract 90% attention when displayed on the shelf. The following figure is a reference for laser paper tube packaging: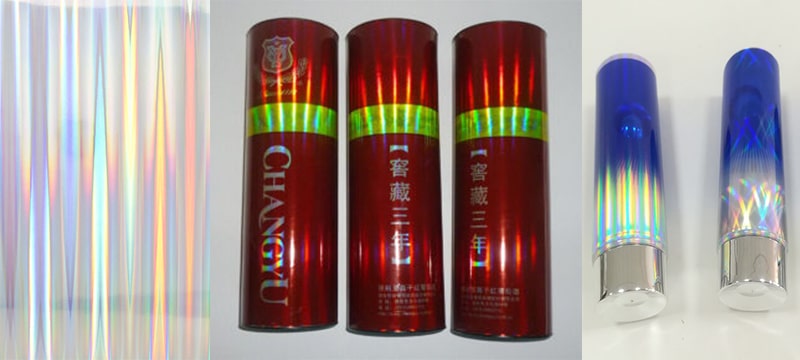 The role of imitation wood grain paper in paper tube packaging
Imitation wood grain paper is very mature, and can directly paste imitation wood grain paper directly on the surface of paper cardboard round boxes, but the choice of style is small and expensive. With the mature application of 3D printing technology, more people choose to use 3D printed wood-like paper. 3D printed wood-like paper can produce any kind of wood grain effect, or a variety of imitation wood grain synthetic effects, logo and design content can also be printed in the considered position, and the manufacturing cost is the same as ordinary full-color printing cylinder packaging.  We will find that imitation wood grain packaging will be used in a variety of product packaging, the most common is food tube packaging and gift packaging, creating a classic packaging image.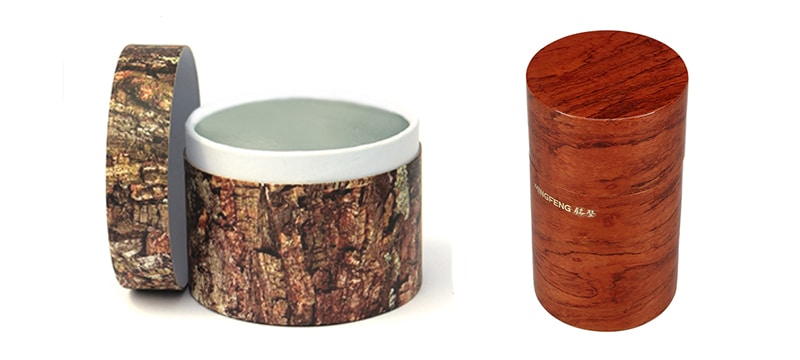 leather paper can improve the grade of essential oil packaging
Conventional essential oil packaging styles have not been able to attract consumers' attention, and new styles of essential oil paper tube packaging must be designed to gain an edge in the competition. Kraft paper, corrugated paper, copper paper or single-powder cardboard as the raw material for the essential oil box? I think you should trade a new material as a raw material for essential oil tube packaging, and Imitation leather-like paper is a good choice. 3D printing or imitation leather paper can create a unique product and packaging image, which can capture the attention of consumers and enhance the brand image in the shortest time.
Not only are the styles of specialty papers, but there are more options for printing. When you want to customize the paper tube packaging for your product, you can send us an inquiry to tell us your needs; or if you want to know more packaging materials, you can also contact us and you will get more from www.tube-boxes.com. You are welcome to ask us any questions or any suggestions;and if there is a need for custom paper tube packaging, please also contact us immediately, you will get the best service.