Why choose a custom packaging?
Getting new customers is a big puzzle for many companies. A survey conducted in 2010 showed that marketing costs to recruit a new customer are 5 times higher than the costs to retain an existing one. They are not only more likely to buy your products, but also to become true ambassadors of your brand. And as you know: the mouth speaks of what the heart is full of … These customers therefore provide a lot of free advertising to their friends, family and colleagues. Also, statistics show that personalized packaging encourages repeat purchases. Management consulting Bain & Company says a 5% improvement in customer loyalty will result in a 25% increase in sales. The design and use of such custom packaging will cost you money, but according to them, the investment is worth it and will pay off.
How does customized packaging promote buying behavior?
How to make sure that consumers start to know your brand? Put it forward, everywhere, all the time. A packaging that stands out is a practical and inexpensive tool, much cheaper than a media campaign on television or radio. Receiving a good product is often not enough. The client wants to be charmed by a creative concept, fresh and especially unforgettable. If your package is like any other package, the customer will not remember you. Our advice: give the customer what he has never seen before. Be different from the competition, this is the only way for you to leave a lasting impression and become the "top of mind awareness".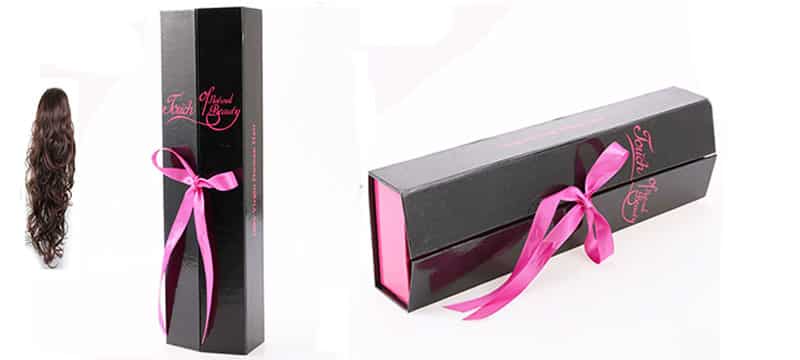 Studies show that 72% of consumers automatically associate attractive packaging with a quality brand. The personalized packaging shows that as a company, you are proud of your brand and that you give yourself the trouble to offer quality packaging. Give a personal touch to your crates or bags and you will notice that trust in your brand will increase.
Here-below we got some ideas to elaborate:
Play with colors
Everyone knows Zalando's colorful packages. They are immediately recognized. Other large retail companies have been following this trend for years. Their notoriety is partly due to their striking packaging that remains etched in the memory of the consumer.
Looking for an overview of all types of custom packaging? Take a look at our website. Boxes, ribbons or bags … almost anything is possible. Just add a little color to your packaging and your products will immediately become more attractive.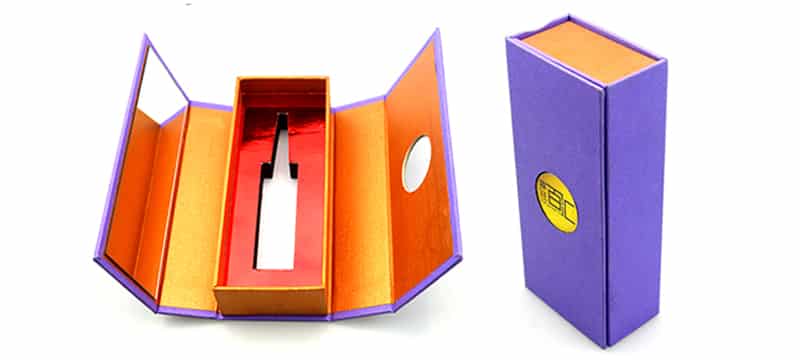 Take packaging as a mirror of your brand
The customer buys more quickly a product to which he feels intimated. It is therefore good to know who the target audience of your company or of your product is, then adapt your packaging according to the age, sex or personality of the buyer. Gender-specific packaging is a clear example. A certain palette of colors and specific images or shapes can be applied to one genre rather than another. Research shows that nearly 37% of women are more likely to identify with products packaged by gender.
Turn your packaging into a something collectable
Many major brands have already taken this step and offer their customers personalized packaging. This can be done in a targeted way or not. You certainly remember Coca-Cola's successful action of a few years ago when everyone was looking for a bottle with his name on it. This campaign is a clear example of an untargeted action. Bottle sales even went up by 2% after years of launch. Nutella's case should probably be familiar, too. Customers could stick their names on a jar of spreads or design themselves a brand of new version online. This is an example of targeted action. Each pot of Nutella was then a unique piece.
These examples show different ways of adding a personal touch to your packaging. Your packaging becomes a real collector's item!
Now, eager to start your customized packaging project? Don't hesitate and get in touch with us, let our whole team be of your support to get a winning marketing with custom packaging!